Radius Ring
Tried-and-true, the original skate sharpening hollow profile still used today by the majority of professional and amateur hockey players around the world.
SPARX RADIUS VS FIRE RINGS
SPARX RADIUS RING

The Sparx Radius Rings produces the traditional hollows most commonly used in hockey, including the most popular ½" and 5/8" cuts. Choose from 12 different radius rings – from the deepest hollow for extreme grip (5/16") to the flattest hollow for unmatched glide (1-¼").



SPARX FIRE RINGS

Looking to get the grip you need with the benefit of extra glide? Our FIRE Ring hollows provide exactly what you are looking for – the best of both worlds. Available in four different cuts (3/8", ½", 5/8", ¾") the FIRE ring is a re-imagined and optimized flat bottom hollow that provides improved glide while still maintain desired bite.
Choosing your grinding ring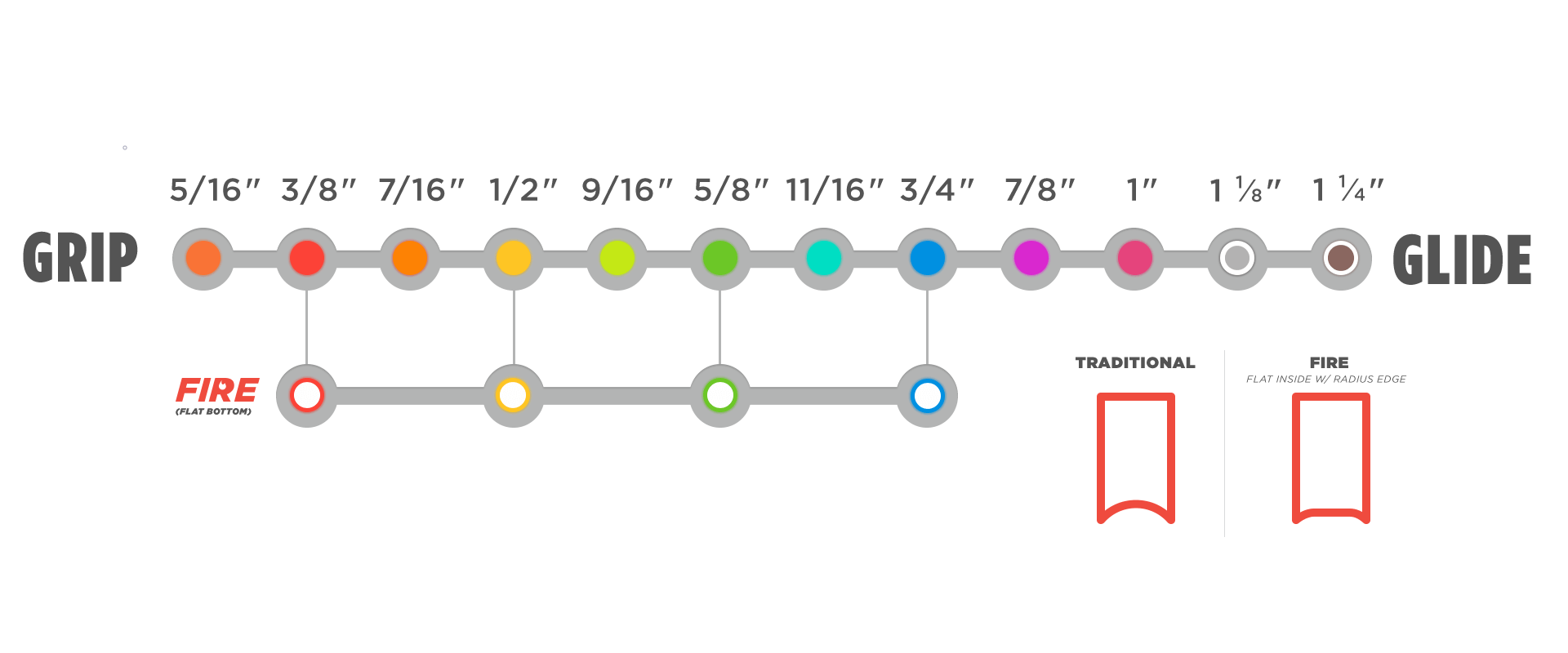 SPARX SHARPENING VS. TRADITIONAL SHARPENING
Anywhere, Anytime

The all new lightweight design allows you to sharpen anywhere – from your home to the rink.

Pro-Level Accuracy

Used by more than 25 NHL teams, the Sparx Sharpener produces professional results with ease.

Consistent. Every time.

Patented design creates a perfect sharpening every time with virtually no adjustments necessary.

Easy and Safe

No prior sharpening experience needed and several safety features allows you to sharpen with confidence and no mess.
Frequently asked questions
How long does a Grinding Ring last?
How does the Grinding Ring know when it's out of sharpenings?
Do you offer a Flat Bottom sharpening?
How do I know which Grinding Ring to choose?
What is the difference between a Radius Ring™ and a FIRE Ring™?
view more